NEXT STAGE II READING - MARCH 11 & 12, 2023 - Henrik Ibsen's GHOSTS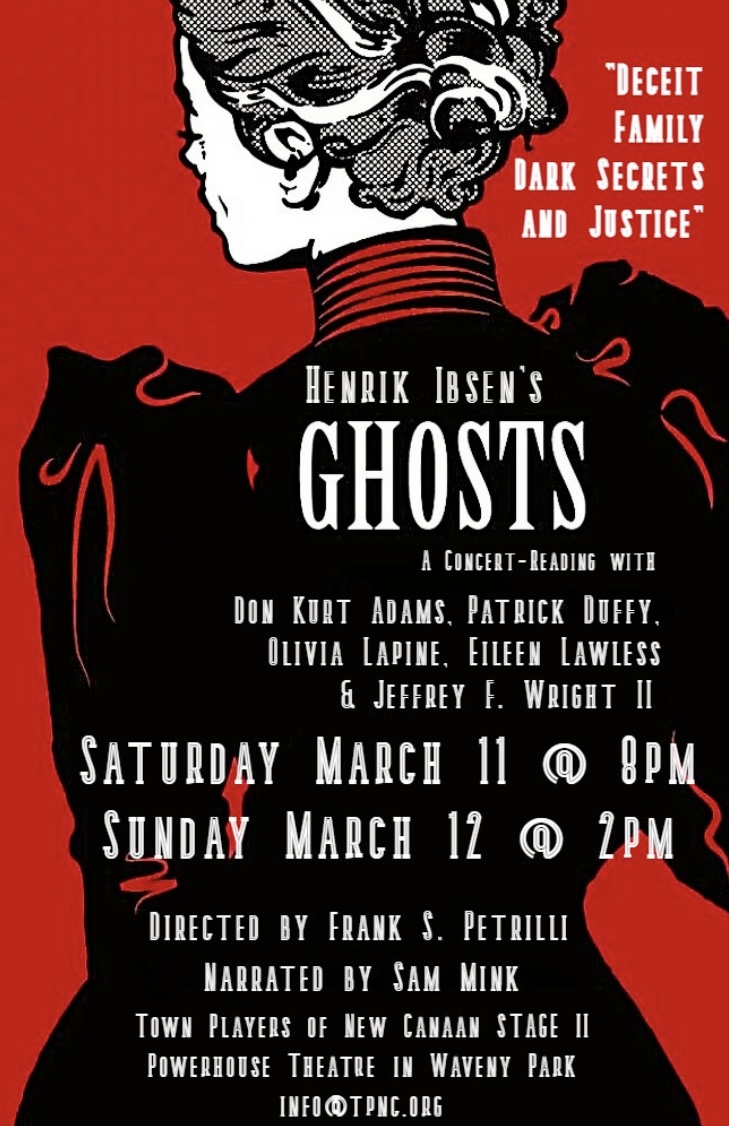 Another gem from Frank S. Petrilli with stellar cast. Join us for a concert staged reading with actors: Don Kurt Adams, Patrick Duffy, Olivia Lapine, Eileen Lawless, and Jeffry F. Wright II.  Narrated by Sam Mink. 
Saturday, March 11 at 8 PM
Sunday, March 12 at 2 PM
A 19th century woman struggles with society's imposed feminine-weaknesses where only men expect to express themselves aggressively and self-confidently. Then, after a catastrophe, she finally asserts her own individuality and intellect. In "Ghosts," Henrik Ibsen evokes the feminist-sympathy that he also expressed in his other classic play, "A Doll's House."
Powerhouse Theatre in Waveny Park
Suggested donation at the door:  $10
What is Stage II?
In addition to our five mainstage shows each season, STAGE II provides a showcase of staged readings (often with Equity actors) of new or existing works by both local and well-known playwrights under the guidance of our Stage II program director, Frank S. Petrilli.