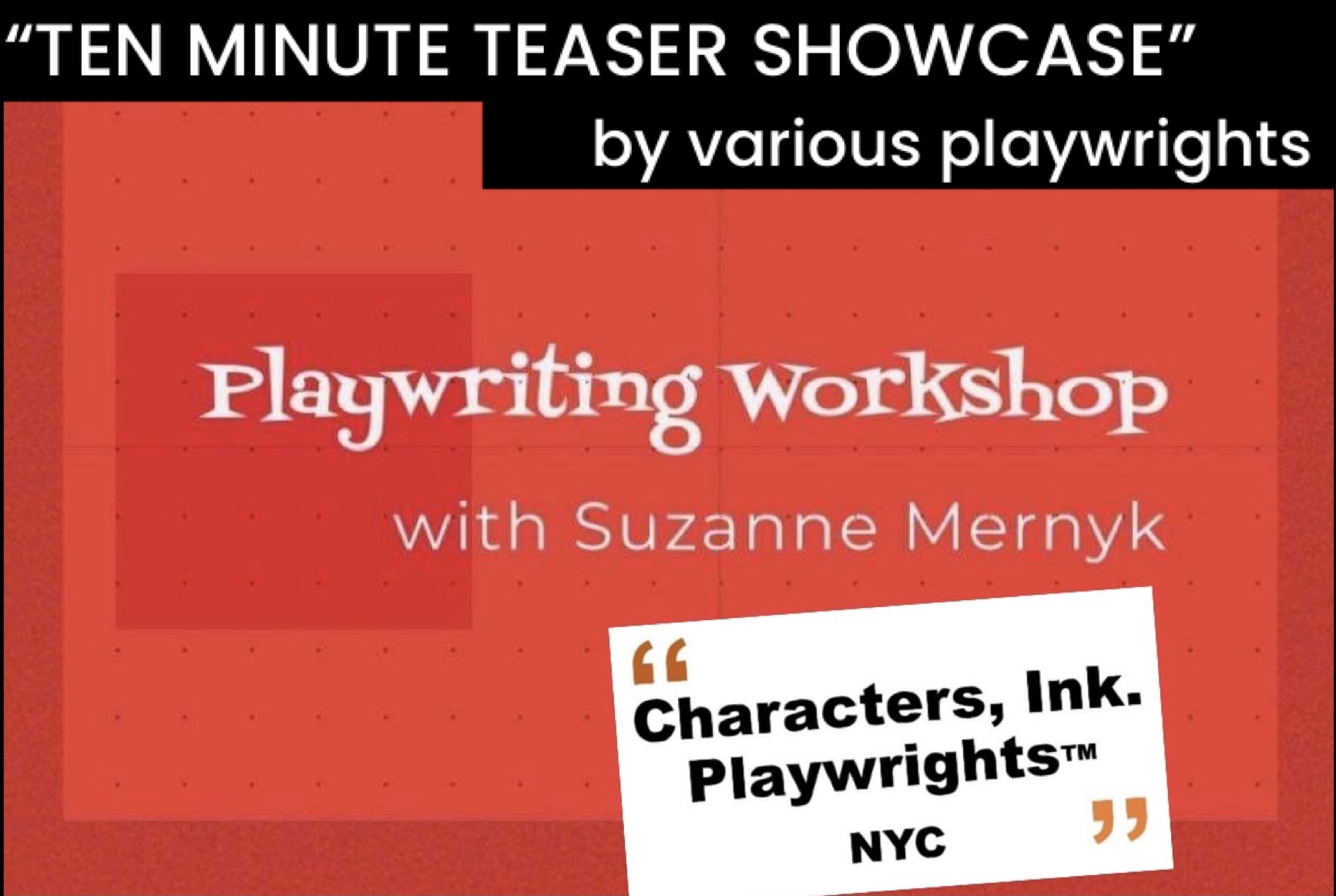 PLAYWRIGHTS WORKSHOP


Short Play Showcase
Sunday, December 12th
at 3:30 pm
Featuring readings of
works in progress by:

CHRIS CEPONIS
CAROL MARK
MARY REGAN
FRANK SISSON
KATE TENNEY

JOIN US FOR AN AFTERNOON OF FUN
with TPNC actors

Admission is FREE (suggested $10 donation to support TPNC). Cash or check or PAYPAL accepted at the door.

ALL PERFORMERS FULLY VACCINATED AND VAX CARDS ARE CHECKED AT THE DOOR. MASKS MUST BE WORN THROUGHOUT.
NEW "LIVE MUSIC at the POWERHOUSE"SERIES
FIRST SHOW DATE POSTPONED.
Singer/songwriter
REID PARSONS
with guitarist STEVE SIMOLLARDES, with Julia Jewel
INTRODUCTION
There is nothing quite like an intimate "live music" experience, and at the Powerhouse Theater our guests will be treated to exciting new artists performing their craft in a wonderful, cozy, 115 seat theater where there is not a bad seat in the house. This series will be an event for friends & family to gather and share a warm, positive vibe, and of course enjoy top shelf music.
ABOUT THE SERIES
The programming for the series will primarily feature acoustic singer-songwriters, and artists that can perform live and stripped down. On special occasions we will aim to showcase world-renowned artists, but will always be booking breakout stars, and up-and-comers, as well as having young, local artists performing on our stage. Top tier talent with the small-town friendliness. We will produce up to eight (8) shows annually, and are prepared to target as many as twelve (12) and one show per month. The series will be professionally filmed and recorded and mixed-down and edited by some of the entertainment industries top production personnel, and we intend to release and distribute the content via internet to a global audience.
Special Events in the past have included:
1940's Radio Show Recreation
Classic TV Game Show Night
Musical Reviews
Gala Evenings
Future events may include:
Puppet Shows
Magic Acts
Evening of One Acts
Our job at the Town Players of New Canaan is to entertain! We look forward to creating enticing special events just for YOU!
AND if you have a special event you would like to sponsor for our audiences, please contact Deborah Burke at:  info@tpnc.org